Download DroidVPN
Latest version: 2.7.5 (Released on August 23, 2015) - Changelogs
You can download our app directly at Google Play.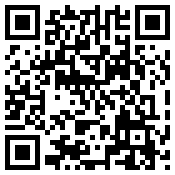 If you're viewing this page on a computer, then you can use the Barcode Scanner on your phone to scan the code above to get to the Google Play page.
What's new on this version
Fixed a minor bug on Android TV version.
---
Are you using Android with SELinux in enforcing mode?
With the release of Android 4.3, Security-Enhanced Linux (SELinux) is used to protect the Android operating software from malicious code that could cause damage to the phone. And then when they released Android 5.0, SELinux was set by default to Enforcing mode. Unfortunately when SELinux is enabled or in Enforcing mode it blocks some functions that is needed by DroidVPN to work properly. We then uploaded a version of DroidVPN on Google Play with the necessary code changes that sets your SELinux mode to permissive but Google ask us to remove the code so we are just going to upload a separate version which we will call B version with the SELinux related code. You can download the separate B version from the link below.

Download link for B version: http://get.droidvpn.com/

Learn more about this problem here How to use DroidVPN on Android Lollipop
This fix will not work on devices that doesn't allow you to change your SELinux status (Eg: Samsung KNOX-enabled devices).The only option for now is to run the device without root or to flash a new kernel with SELinux already set to permissive.
---
What do I need to use DroidVPN?
Android version below 4.0 requires root.
On android phones below 4.0 you need a working tun.ko for your phone. (Look for our "TUN.ko installer")
DroidVPN account. Signup for a free account here.
Working internet connection. DroidVPN is not a replacement for your ISP.
---
Sponsored Links