Download DroidVPN
Latest version: 1.2n (Released on 07/20/2013) - Changelogs
You can download our app directly at Google Play.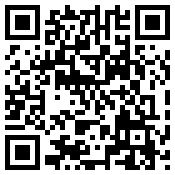 If you're viewing this page on a computer, then you can use the Barcode Scanner on your phone to scan the code above to get to the Google Play page.
---
Direct Download Link
If you don't have Google Play, or for any other reason can not find DroidVPN there, you can download from our site instead.

URL: http://downloads.pdproxy.com/DroidVPN.apk - 1.5mb
Note that if you don't have Google Play, you must install the app and download updates manually. Updates are announced via our Forum, Twitter and Facebook page.
---